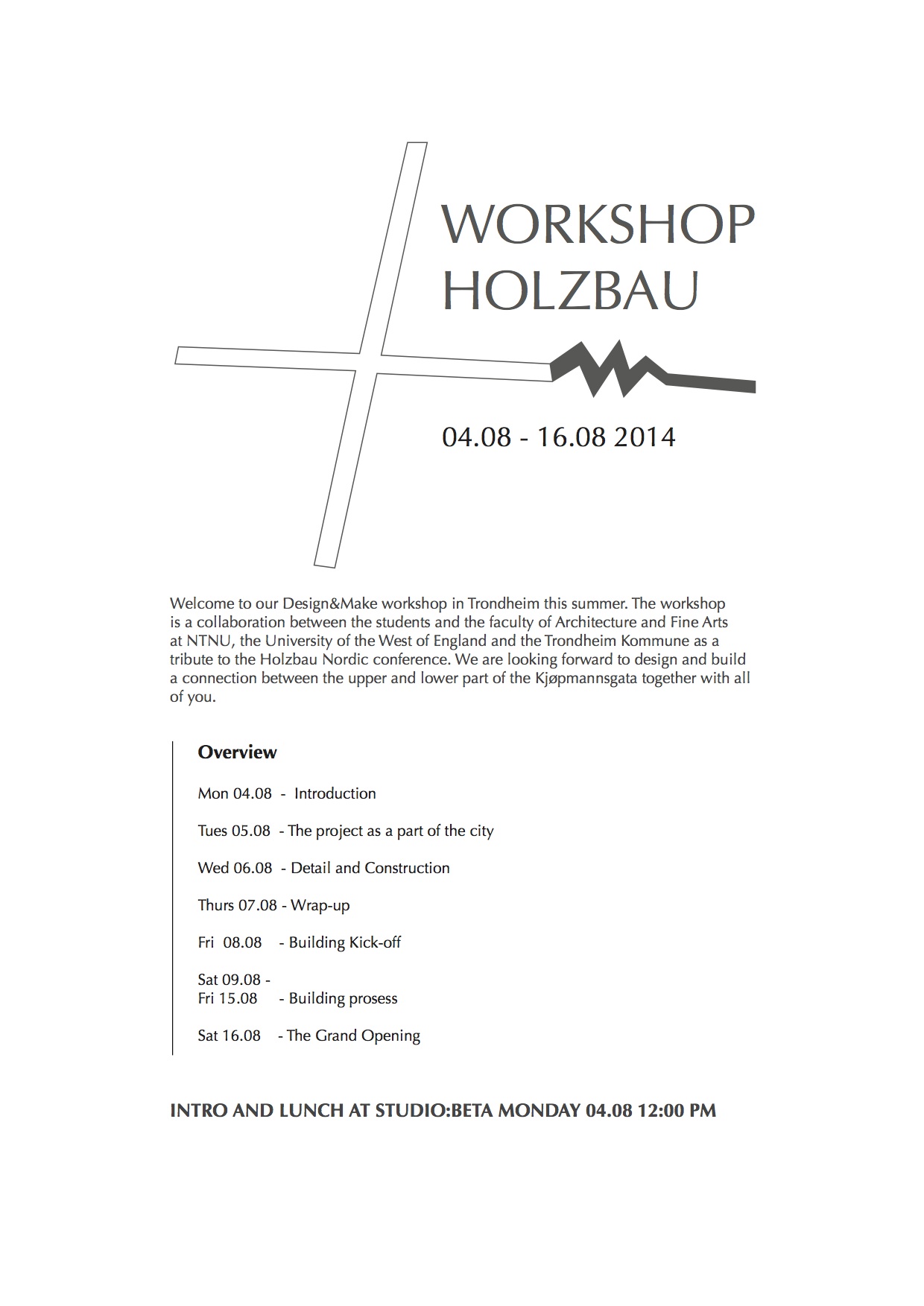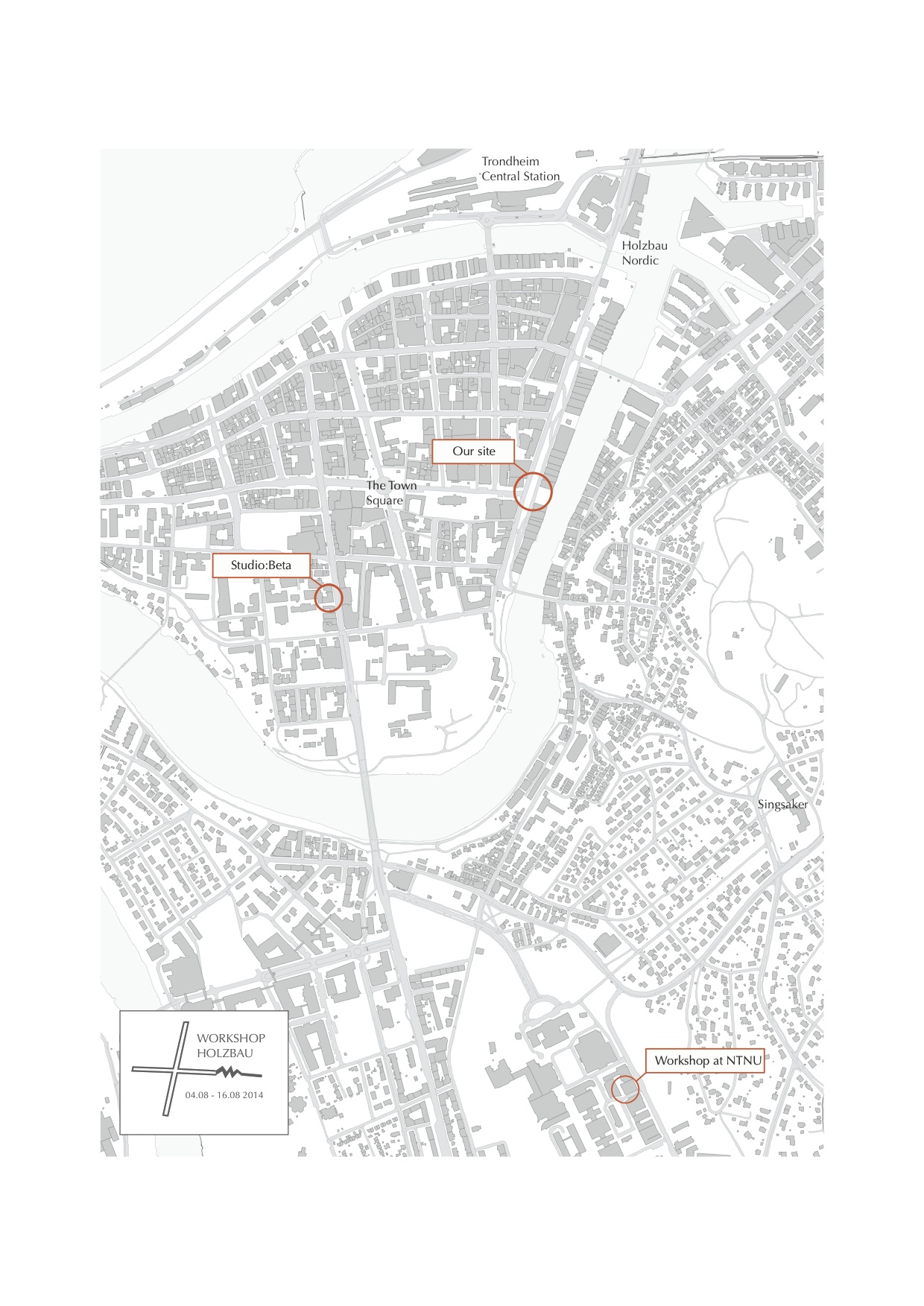 Information sheet (infoskriv!) for Trondheim Design and Make Workshop.
Welcome to our Design&Make workshop in Trondheim this summer. The workshop
is a collaboration between the students and the faculty of Architecture and Fine Arts
at NTNU, the University of the West of England and the Trondheim Kommune as a
tribute to the Holzbau Nordic conference. We are looking forward to design and build
a connection between the upper and lower part of the Kjøpmannsgata together with all
of you.
Read More